How much does a Live Scan cost?
Share This Article
So your employer or licensing agency has asked you to do a Live Scan Fingerprint and you want to know how much it will cost?
The breakdown for the price of a Live Scan varies depending on your agency's ORI number and the Application Type on your Live Scan Request Form.
Typically the fees are as follows:
– Rolling Fee: $30
– DOJ Fee: $32
– FBI Fee: $17
– Child Fee: $15
– DOJ Fee for Record Review: $25
**These fees may be changed by the DOJ at any time without notice, so it is recommended to call ahead and give the Live Scan location the information to get an estimate of the cost of your Live Scan.
If you want to know exactly how much the cost of your Live Scan Fingerprint transaction will be, you should contact your requesting agency and look on your Request for Live Scan form and see which levels of service are checked off (DOJ, FBI, etc…).
If both the DOJ and the FBI are checked off on your form and the site is charging $30 for the rolling fee, you would pay an estimate of $79 ($30+ $32 + $17).
Some agencies, such as non-profit organizations, may have different government fees. If you are volunteering for one of these agencies, the DOJ Fee may be waived.
Billing Number:
If you have a Billing Number on your form, then you will only have to pay the Rolling Fee. The other government fees will be paid by your Requesting Agency or Employer. So if you want to save money on your Live Scan, try to see if you can get that billing number!
Please visit us at CertifixLiveScan.com to find your nearest location, or give us a call at 1-800-710-1934, or email us at support@certifixlivescan.com.

Read more about: What are the Safest Ways to Complete Your Live Scan during the Covid-19 Pandemic?
Image by Steve Buissinne from Pixabay
Get your Live Scan Fingerprinting Near You
Live Scan & ink Card Fingerprinting
Schedule an Appointment Now!
We Offer a Nationwide Network of 1200+ Fingerprint Enrollment Centers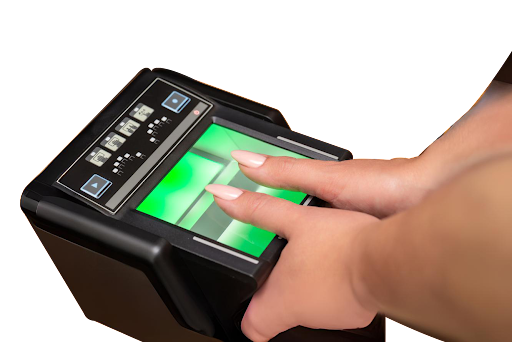 Frequently Asked Questions
How much is a mobile live scan?

The pricing for a mobile event depends on the number of applicants. Please see our pricing table.

Who can I contact to pay an invoice?

Please contact our billing department by phone at 1-800-710-1934 ext 4 or by email at Billing@CertifixLiveScan.com

What is a "Billing Number"?

The billing number is a code assigned by the Department of Justice to an agency so that the agency is billed directly for government fees.

What do I do if the billing number on the live scan form is showing as invalid?

It means that the DOJ is saying that it doesn't correspond with the agency.
The applicant must call the agency, if the agency says that it is correct then they must contact the DOJ to update their information with DOJ.
View All Questions
Enjoy this article? Don't forget to share.