Live Scan Rejections
Share This Article
To Live Scan Applicants,
Live Scan rejections are sometimes issued by the Department of Justice for various reasons:
Poor quality of fingerprints.
Incorrect personal information.
Any live scan applicant with a letter of rejection is entitled to do a resubmission at no extra charge.
To do a livescan resubmission, the livescan applicant must have a letter from the Department of Justice (DOJ).
Please call the Certifix Phone Center for any questions or concerns that you may have at (800) 710-1934 OR contact us at : support@certifixlivescan.com
Best Regards,

Read more about: What are the Safest Ways to Complete Your Live Scan during the Covid-19 Pandemic?
Image by Pete Linforth from Pixabay
Get your Live Scan Fingerprinting Near You
Live Scan & ink Card Fingerprinting
Schedule an Appointment Now!
We Offer a Nationwide Network of 1200+ Fingerprint Enrollment Centers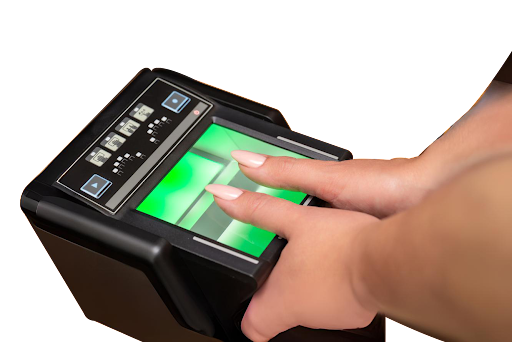 Frequently Asked Questions
Why was my live scan rejected?

A live scan can be rejected either for poor fingerprint quality or data entry errors. 

Your employer or agency can find out what the reason was by emailing appagencyquestions@doj.ca.gov. 

You or your agency may also receive a rejection letter from DOJ that states the reason for rejection.

How do I get a resubmission done?

To get a resubmission, the applicant must bring the rejection letter issued by the Department of Justice (DOJ) to a live scan location. The transaction should be marked as "resubmission" followed by the Original Applicant Transaction ID number (OATI) on the "Submission Information" page on CScan. It is recommended to go to the original location the live scan was taken as the operator should not charge for the resubmission. The management for a new location may charge their rolling fee but not the government fees. If an applicant has been rejected twice for the same live scan due to poor quality fingerprints, the DOJ will issue another rejection letter with an application for a manual name check. The applicant will not need to get live scanned a third time.

Do expungements show in the Live Scan?

Expungement Law – US. Criminal "Expungement" is the process of going to court to ask a judge to seal a criminal record. When a record is sealed, it does not show up in a criminal background check. It is important to remember that a sealed record is not destroyed.

If I made a mistake on my live scan form and it was submitted to the DOJ, can I change it?

Once submitted to the DOJ, we can not correct/change any information. 

You will need to complete a new live scan with the correct information. 

You may wait to get a rejection letter, as the live scan may still pass, but this could cause the process to take longer.
View All Questions
Enjoy this article? Don't forget to share.